The Clairtone
The Clairtone Sound Corporation was founded in 1958 by Canadian electronics engineer and businessman Peter Munk with furniture designer David Gilmour. Based in Toronto, Ontario, the company established an international reputation for stereo and cabinetry design in the 1960's.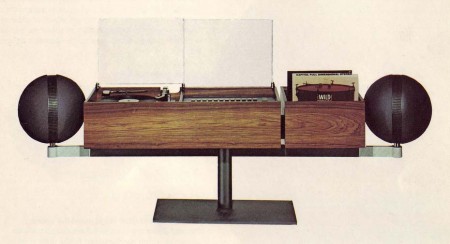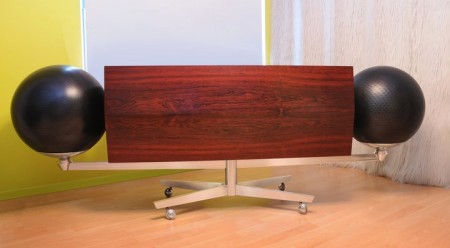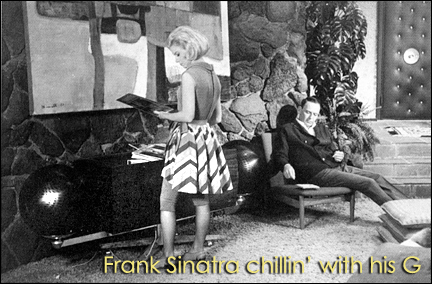 The most famous Clairtone design was the Project G series which featured groovy black globe speakers, with a wood cabinet. This series also introduced the now-standard modular approach to consumer audio.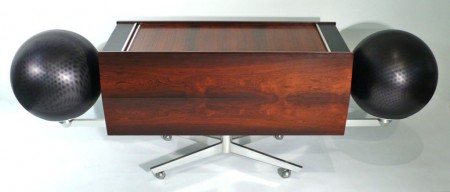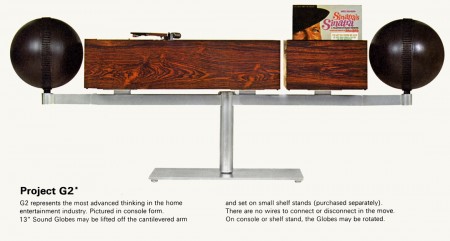 Clairtone's reputation was built on its use of futuristic designs, combined with quality materials as well as good marketing. A Project G system could be seen in the 1967 film The Graduate (an early example of product placement), and Frank Sinatra was a Clairtone pitchman.